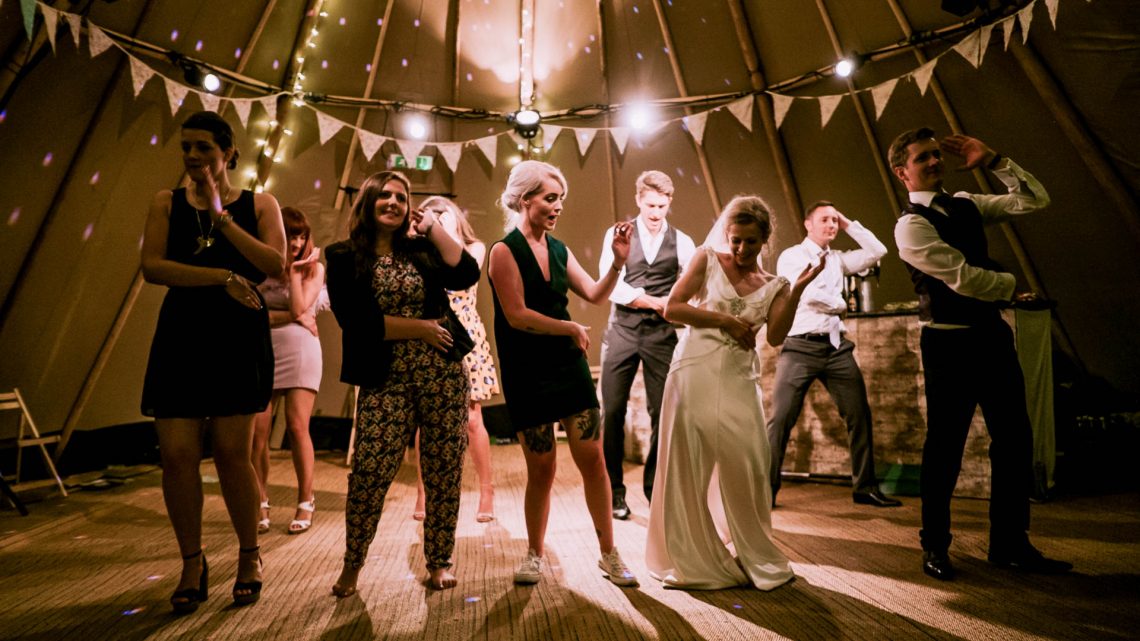 Wedding Music
Choosing the right music for your wedding will enhance the day and make it an even more memorable occasion. We are able to supply music for each stage of your wedding day…
Wedding Music Experts
DG Music is one of the UK's leading suppliers of live music for weddings, helping over 1000 brides and grooms each year book exactly the right music for their special day. Scouring the internet looking for musicians that are going to be both reliable and of a suitable quality can be a stressful and very time-consuming business… That's where we come in! We have done all of the searching for you and deal with many weddings every week, so you know that everything is in safe hands.
Peace of Mind
Your wedding day is one of the most important days of your life, so you'll be pleased to know that all DG Music bookings are officially contracted between you the customer and the artists. Unfortunately, many people still trust a purely verbal agreement with musicians for their wedding day, only to be let down at the last minute. Booking through DG Music offers you peace of mind.
Customer Service
We are committed to providing a high level of customer service and ask for feedback from all of our customers so we can continue to improve what we do.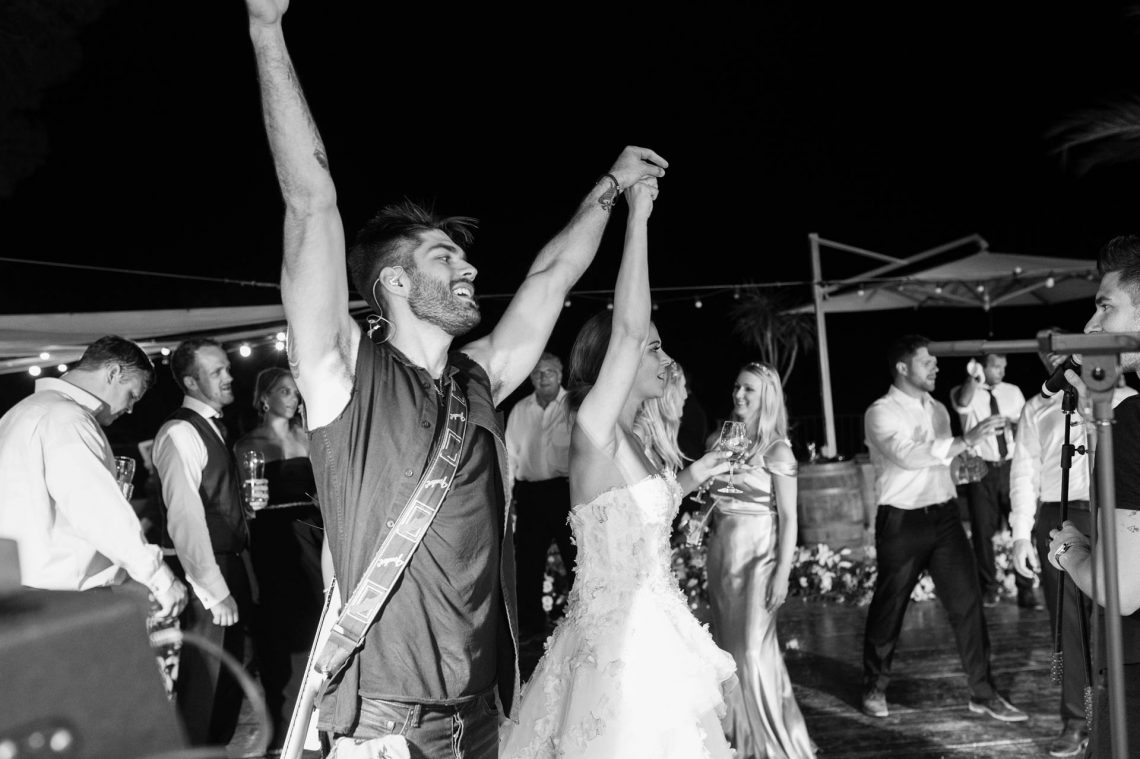 Ceremony Music
Whether you are having an intimate civil ceremony or a large church wedding, live music will make the event so much more special and memorable.
Church Weddings
Traditional church weddings are occasions which are made even more poignant by the addition of live music. Professional organists, string quartets or vocal groups & choirs are all available.
Civil Ceremonies
Civil ceremonies offer a slightly more relaxed and intimate atmosphere, creating the opportunity to indulge in a wider variety and perhaps more adventurous choice in music. Choose from string quartets, pianists, guitarists, or why not try some acoustic pop, or a piper?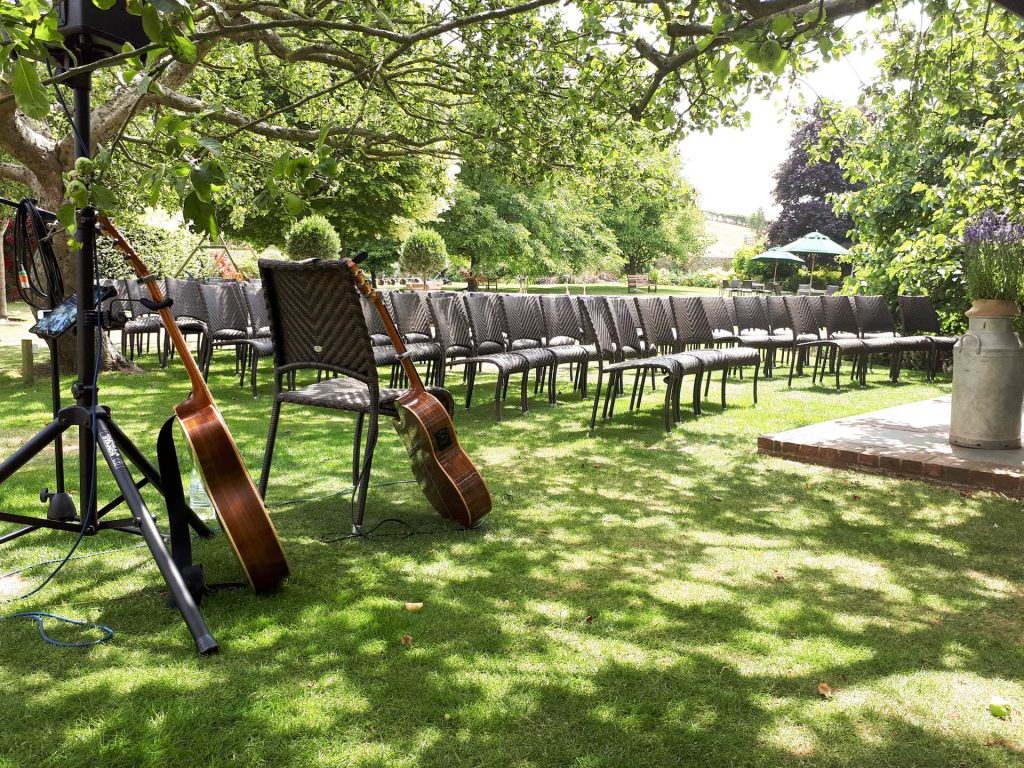 Ceremony Repertoire
Any artist booked for a wedding ceremony will be happy to play your choice of pieces from their repertoire. Many will also be willing to learn new pieces in order to make your service special. If required, we are also on hand to advise on repertoire choices for entrance of the bride, signing of the register, and exit of the bride and groom.
Reception Music
Live music during a drinks reception, photos, or a wedding breakfast can really help to break the ice and get the drink and conversation flowing.
Make It Stylish
The style of a wedding reception is one of personal taste but we are happy to help with suggestions in this area too. String quartets, pianists, harpists and background jazz are all very popular choices which all add a definite air of class and style.
Something Different
Fancy something a little different? Then why not try a saxophone quartet, an accordionist, or even some hip and trendy acoustic pop music? If you're having an outdoor drinks reception, then dixieland or trad jazz bands work extremely well, providing a fun, friendly and upbeat atmosphere.
After Dinner Entertainment
Why not consider some after dinner cabaret to entertain your guests after your wedding breakfast? Opera singers or 'singing waiters' are a very popular choice, but we have many other options too. We can also provide award-winning magic shows if you fancy something completely different!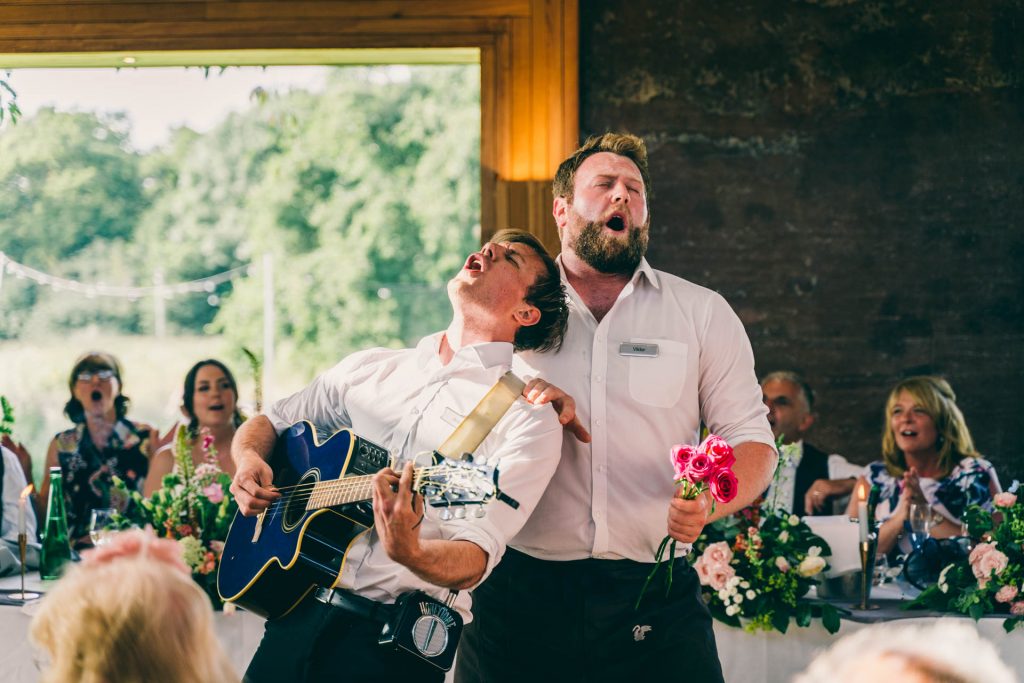 Wedding Bands & DJs
At DG Music we understand how important it is to get your wedding evening entertainment just right. We can provide you with a wide range of live music options to ensure both you and your guests have a truly memorable experience.
Music to Suit All Ages
Our Party Bands cover many different genres of music. Whether you prefer contemporary pop, jazz, 50s, 60s, 70s or 80s music, we can find something to suit the various ages and tastes of your guests.
Music With a Twist
If you want to make your day a little out of the ordinary we can offer you an array of exciting performers from opera to ceilidh and salsa to rock n' roll!
Peace Of Mind
Our wedding bands are carefully selected to ensure clients can choose from the most professional and experienced acts avaliable. With expert advice and all the logistics out of the way in advance, we make it as easy as possible for you to enjoy your day. Plus we're always on the end of the phone if you need us!