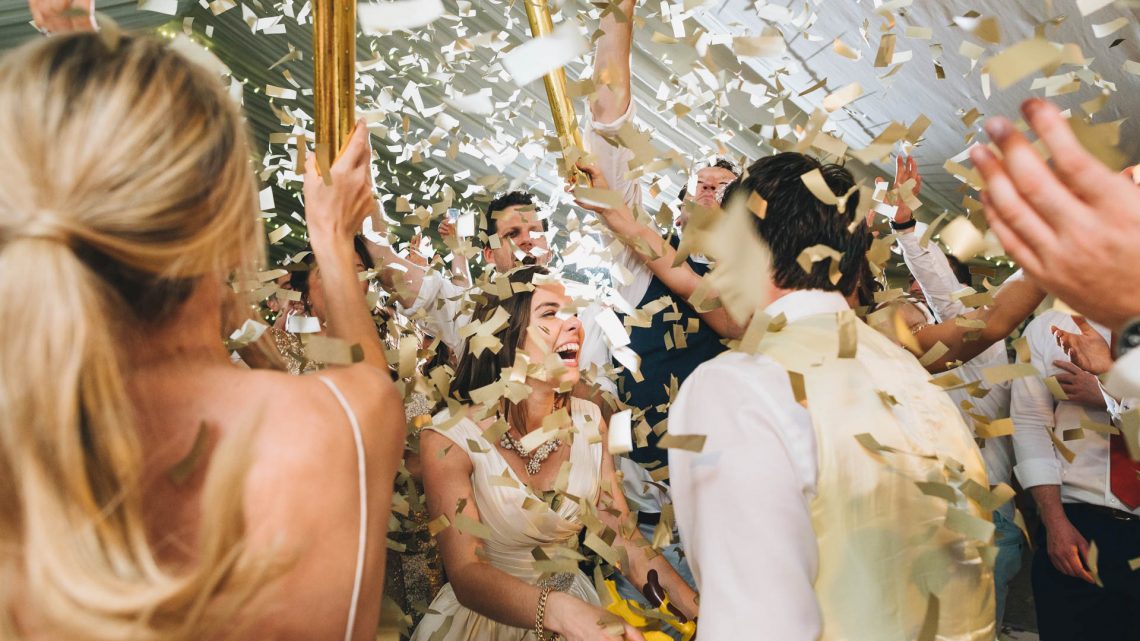 Top 50 Wedding Ceremony Music Choices
Here is the ultimate list of the Top 50 wedding music choices for your ceremony. Watch, listen and browse through the most popular choices from classical, pop and other styles before choosing the ideal soundtrack for your big day!
Whether its deciding on music for the beginning of the service, entrance of the bride (processional), signing of the register (interlude), exit of the bride & groom, (recessional) or for the guests leaving after the service, we know it can be a tough job so we've created the perfect top 50 list of music to help you along the way!!
Oh… If you need some top tips on how the music fits into the ceremony then take the time to check out our Wedding Ceremony Music Guide.
Anyway, on with the list…
50. Trumpet Tune – Purcell
To kick things off….. It may not be everyone's cup of tea but if you want your own personal trumpet fanfare then this is the bridal entrance for you – grand and royal!
49. Songbird – Eva Cassidy/Fleetwood Mac
Although the song was written by Christine McVie and released on Fleetwood Mac's 1977 album 'Rumours'. Eva Cassidy's version of 'Songbird' has arguably become more favoured and well known. Watch the video below of 'Songbird' performed by orignal composer, Christine McVie…
48. I'm Yours – Jason Mraz
'I'm Yours' is the first single released by Jason Mraz and is still his best selling to date. It's simple statment of love and commitment make it the perfect modern choice.
47. Ode To Joy – Symphony No 9 – Beethoven
Considered to be among Beethoven's greatest works and considered by some to be (ahem) the greatest piece of music ever written. Quite a statement! It was the first example of a major composer using voices in a symphony. The words were taken from the 'Ode to Joy' poem written by Friedrich Schiller in 1785. Stands as one of the most played Symphonies in the world. Popular for entrance and exit of the bride.
46. Love is All Around – Wet, Wet, Wet
Again very popular for weddings after being made famous by the 1994 film 'Four Weddings and a Funeral' which led to it spending a staggering 15 consecutive weeks (nearly 4 months!) at the top of the UK singles chart.
45. What a Wonderful World – Louis Armstrong
You can't beat a bit of Louis Armstrong, his unmistakable voice makes him a stand out artist and this is one his best hits. It's happy and hopeful sentiment make it an ever-popular song for wedding ceremonies.
44. The Lord Bless You and Keep You – John Rutter
This song is a sacred but contemporary choral composition by John Rutter. It is restrained and simple making it a beautiful piece for the signing of the register. Given a royal stamp of approval, famously being played at the wedding of Prince Harry and Meghan Markle and which you can view below…
43. Panis Angelicus – Cesar Franck
Latin for "Bread of Angels" and another classic choice for weddings. It was originally written for tenor voice, haro, cello and organ but their are arrangements for almost any musical lineup.
42. Allegro from 'Brandenburg Concerto No.3' – Bach
Another Baroque classic! Very uplifting for the exit of the bride and groom.
41. Meditation from 'Thais' – Massenet
Massenet's 'Meditation' from his opera 'Thais' is a classic. Originally scored for solo violin and orchestra, but has been adpated for all instruments and ensembles including this version featuring cellist Yo Yo Ma. Very relaxing. Perect at any point in the ceremony.