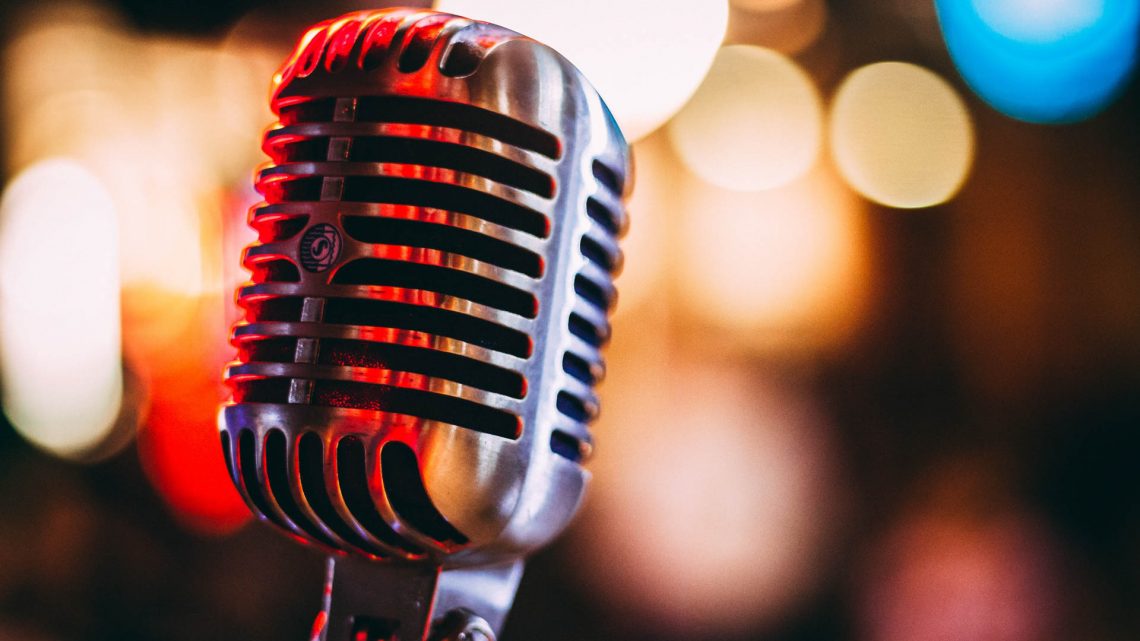 Vintage Wedding Music Ideas
Vintage weddings are growing in popularity and more and more brides-to-be are asking for a band in-keeping with this style. After a little research, we have put together a few music suggestions that could be a fabulous addition to your vintage wedding.
From cool retro to classic elegance, take your pick…
1950's (Rock 'n' Roll)
50's inspired weddings are a great excuse to play some rock 'n' roll! Being the era of such iconic artists as Elvis Presley, Little Richard and Chuck Berry, you can guarantee that the repertoire of most wedding bands is full to the brim with classic rock 'n' roll inspiration. 3-piece rockabilly band, The Houndogs, have all the charm – equipped with Gretsch guitars, quiffs and cool retro clothes – to transport your guests back to the 50s. If rockabilly is your thing, or if you just love the 50's style, then this band is the perfect choice.
The Jitterbug Jets are another fantastic rock 'n' roll band, who offer a repertoire from the 50's with the stylish attire to match. Featuring the likes of Jerry Lee Lewis, Buddy Holly, The Coasters and much more; their slick look and awesome set will get your guests jumpin' and jivin' all night long! Think retro glass coke bottles, cute prom dresses, and a crooning front-man, and you've got yourself a winning vintage party.
1940's (Swing Era)
The 1940's is a wonderful era for inspiration, with sharp suits and glamorous girls and of course, fantastic Swing music. An incredibly popular choice at weddings, Swing music is one of those genres that appeals to most audiences and will have guests of all generations on the dance-floor.
In The Mood are available from a 8 to 12 piece, specialising in Glen Miller and have a repertoire full of all the other great Swing, Big Band & Jazz masters. Their excellent musicianship and passion for the genre make them one of the best Swing bands in the country.
We also have a brilliant vocal group who are perfect for 1940's themed parties and all events. Vintage Singers are female vocal trio who bring a bit of retro glamour to your event. Reminiscent of the wartime greats, they envoke Vera Lyn with 'We'll Meet Again' and rival The Andrew Sisters with their classic wardrobe.
1920's – 1930's (Jazz Age)
The jazz age was an incredibly pivotal decade for music. As smaller ensembles began to form in the back bars of speakeasies, and big bands became popular with the mainstream public, jazz music established itself as the soundtrack to this decadent and glamorous era. With the latest release of The Great Gatsby, the Jazz Age style is now back in fashion, and provides fantastic inspiration for brides to be.
If you would like the music to match the style, there are some wonderful jazz ensembles available that can create that sparkling 1920's backdrop.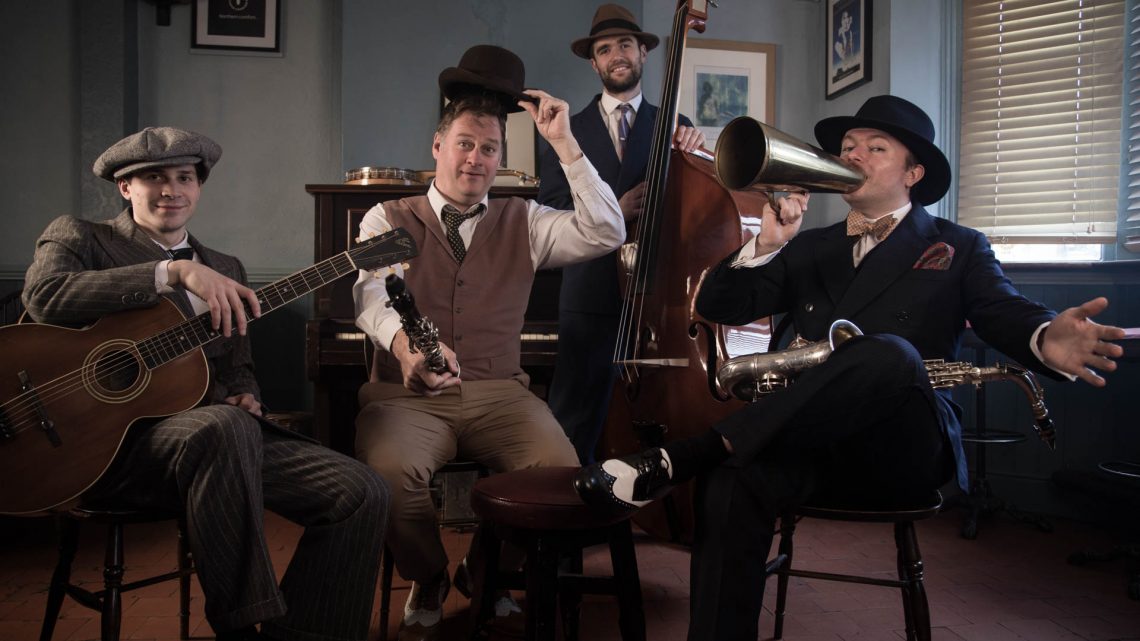 Create an intimate atmosphere with a small jazz ensemble, such as the Gypsy Swingers, who have recreated the sounds of the great gypsy jazz tradition of the 1930s. Influenced by Django Reinhardt and Stefan Grapelli, their repertoire includes swing, bossa nova, bolero and samba – perfect for background music, and for dancing!
Another option is leading vintage dance ensemble, The Gatsby Mob, who play songs from the 1920s to 1940s. They bring to life the sights and sounds of the roaring 20s dance halls and cafes. A wonderful option for those looking for something out of the ordinary.
1900's
This era was home to the Trad & Dixieland band. Originating in New Orleans these ensembles typically consisted of three frontline instruments, including clarinet, trombone and trumpet, with a rhythm section of banjo, double bass and drums. There are many fantastic bands today that have revitalized this genre, and are now bringing the sounds of Orleans to weddings and events. As acoustic bands, they are perfect for outdoor drinks receptions and garden parties, and their music creates an up-lifting and fun atmosphere.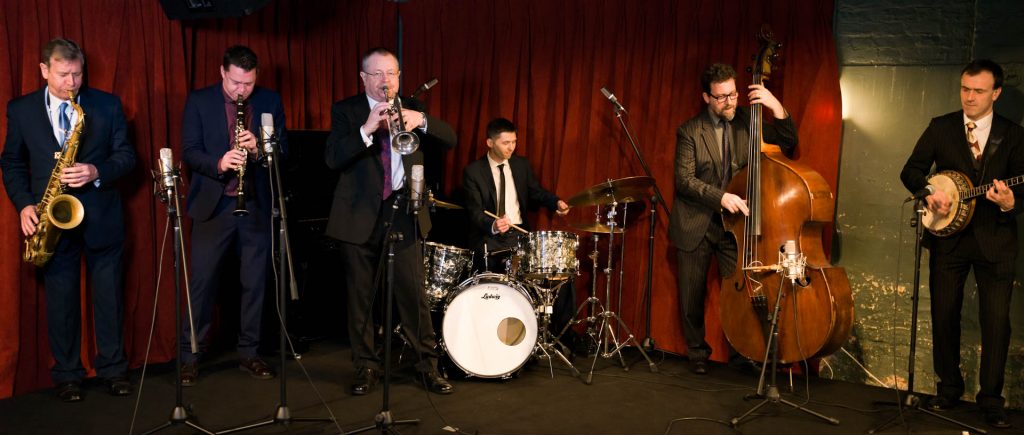 Check out Burgendy Street Stompers a traditional band made up of cornet, clarinet, banjo / guitar and sousaphone. Their set includes lots of jazz standards, popular tunes, hymns and spirituals. Expect songs like 'Basin Street Blues', and 'When the Saints go Marching in' to accompany your cloudy lemonade and cakes…
And Finally…
If you are planning a vintage wedding, you can have a lot of fun with your music choices, and we hope that the above suggestions have given you some inspiration!
Many thanks to Vintage Photographer David Wickham for the use of his excellent photos. Please do visit his website for more inspirational ideas www.modernvintageweddings.com
Happy Planning!