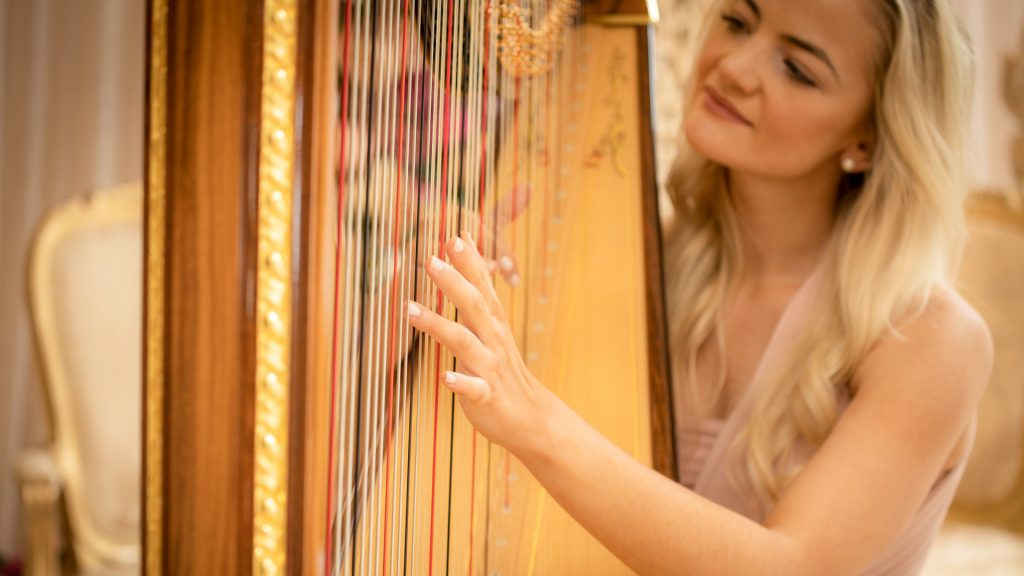 10 Reasons You Should Book a Harpist
Having a harpist at your event is a wonderful way to add an air of elegance and sophistication. The harp is an innately beautiful instrument and will lend an atmosphere to any event. Be it your wedding ceremony, drinks reception, a birthday party or even a dinner, there are so many reasons why you should book a harpist.
1. Self-sufficiency
Harpists are generally entirely self-sufficient and are able to move all their equipment (including the harp itself!) by themselves. This is brilliant, especially when you have lots of different suppliers involved. The harpist will simply need somewhere to unload and then will be able to be in position a lot faster than you might think!
2. Unique
Harpists are a unique breed – how many of your friends have had one for their wedding? The majority of your guests will never have been up close to this extraordinary instrument and so it will bring a real uniqueness to your event.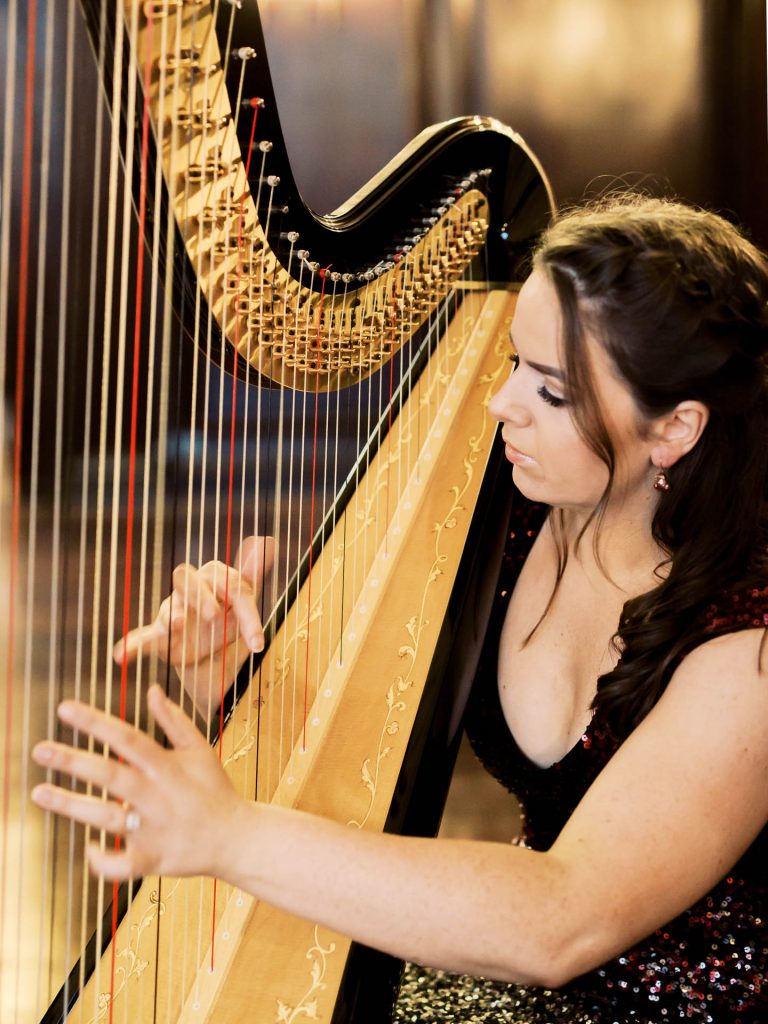 3. Versatility
Harps come in all sizes – but not shapes! A woodland wedding may suit a smaller harp but a grand ballroom wedding will need a much larger instrument. Luckily, most harpists can offer a choice between either.
4. Surprise!
Harpists make a fantastic surprise addition to a wedding. It is often said that at a distance a harp sounds like a piano and it is not until people get closer that they realise it's a completely different instrument. A harpist could be a surprise for your guests, or your partner, to really give your event that wow factor!
5. Atmosphere
The harp is a beautiful, elegant instrument and easily lends an air of sophistication to any event. It is also an incredibly romantic instrument which can set the scene before your ceremony, or relax your guests into the more informal parts of the day later on.
6. About as acoustic as it gets!
The sound of a harp can travel a lot further than it seems. The harp actually reverberates into the harpist making instrument and musician one big sound box together. Harpists rarely need electricity and so can be flexible about where they are in the venue.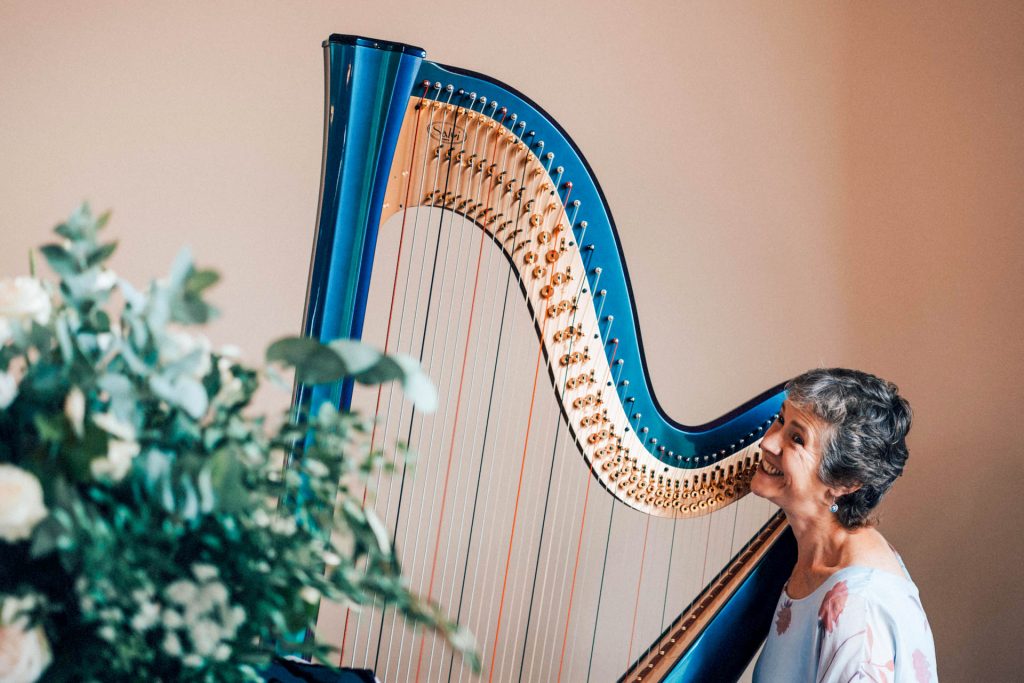 7. Variety of music
A harpist can perform a huge variety of music from classical, romantic music through to chart music and beyond. Guests are often surprised to hear the harpist performing so much that they recognise. This also allows you to put your personal stamp on the music played on your day.
8. Ultimate romance
What says romance more than a harpist accompanying your vows? Say no more.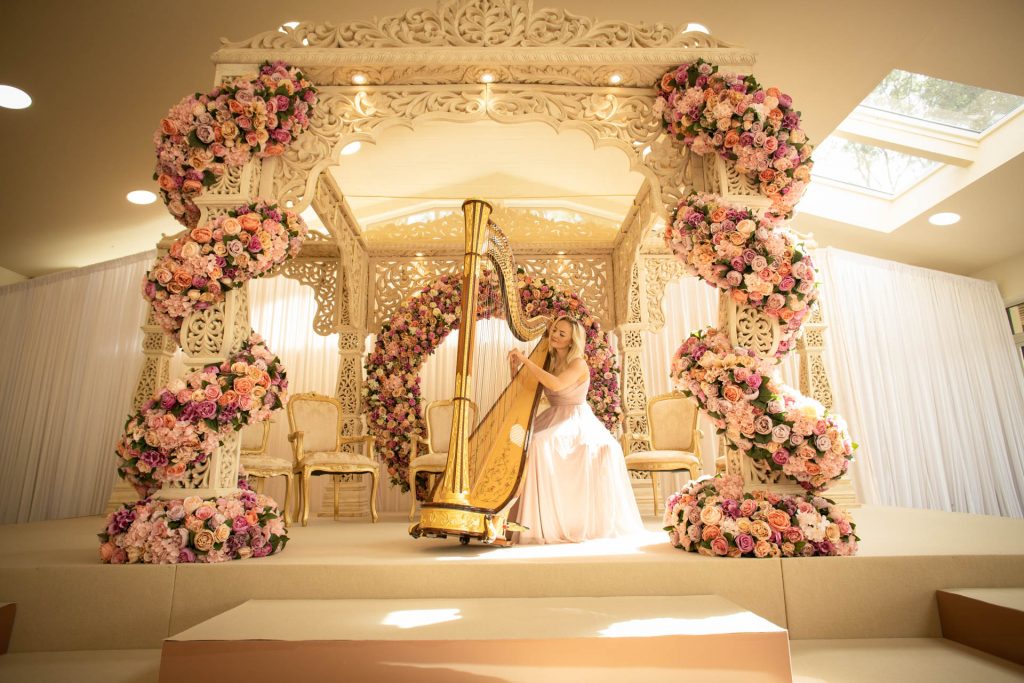 9. Outside wedding? No problem
Most harpists are very happy to perform outside, as long as its not raining!! Due to the value and precious nature of the instrument though, most will request that they are under some sort of cover. A gazebo is perfect!
10. Affordable
As you are only employing the services of one person, booking a harpist can be far more affordable than you may think. Our harpists start at around £250 for a one hour booking.
Photo: Leicester Harpist