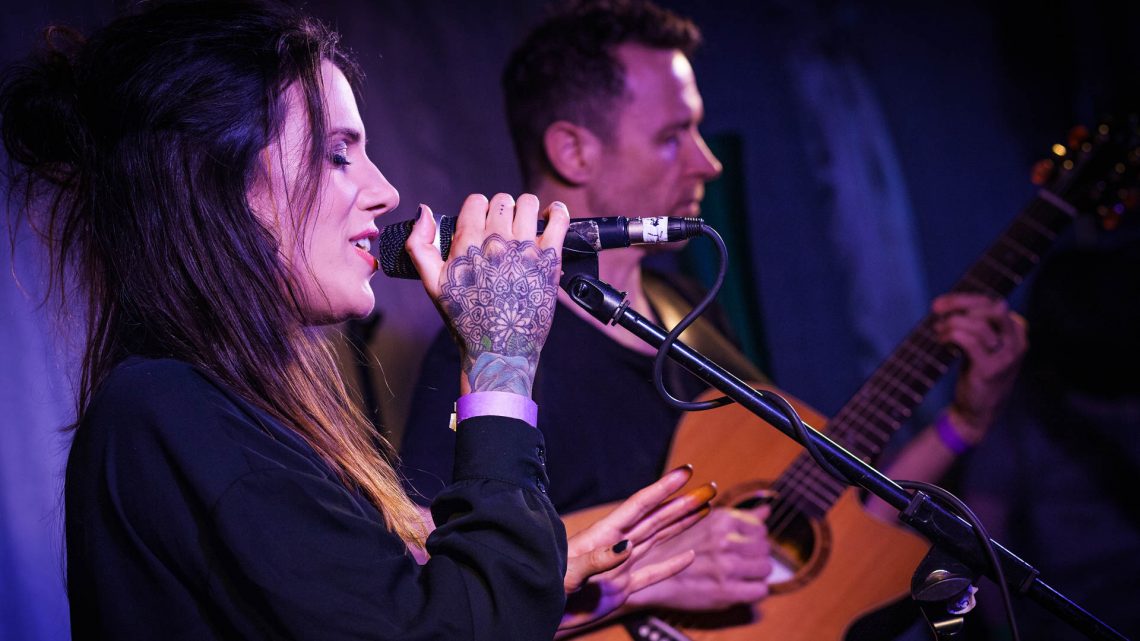 Tips from an Acoustic Duo
Duo Monroe Acoustic give their professional insight and guide on booking an acoustic duo for your wedding or event.
Acoustic duos tend to bring a level of sophistication and a focal point for those who want to be entertained, but nothing too overpowering that it prevents people from being able to talk comfortably or gives you indigestion during your meal!
Why should you book an acoustic duo?
With an acoustic duo you're getting live entertainment with real musicians who tailor their set to work with the atmosphere of the room, but at a fraction of the price of a larger band.
We are experts in choosing the right songs to suit the mood of your event, which most often is required to be a comfortable, sophisticated and sociable atmosphere with light background music. We also both sing/harmonise and alternate between playing the piano and acoustic guitar so that our set remains fresh to the ears.
In past events we have stepped up our acoustic element to a slightly fuller sound (similar to a small band with a kick drum pedal and tambourine) for those occasions where the atmosphere needs a little more impact but still on an acoustic duo budget.
We will happily learn two new songs for free with each booking so you can have the perfect songs that truly mean something to you for your wedding ceremony, first dance, birthday, corporate event or anniversary.
Logistics of booking an acoustic duo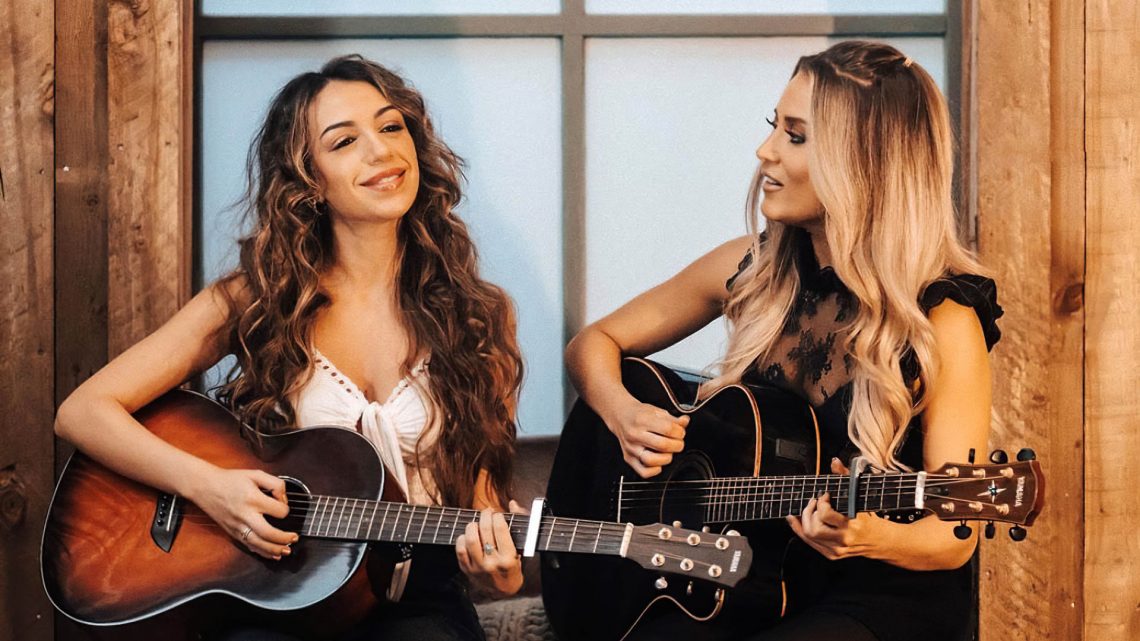 Space – We need a 3m x 2m space to comfortably fit our equipment in but we always aim to arrive with plenty of time to position our gear in the best possible way
Electricity – For all of your guests to hear us we have to use a PA system which requires a power supply.
Set up – On average it takes us 30 minutes to load our equipment into your event space and then 30 minutes for us to set-up and sound check.
Parking – Parking is very important to us. We have a lot of heavy gear for two people to carry so it always makes our day when people have thought ahead and provided suitable parking.
Cover – If you're planning an outdoor event, keep the unpredictable British weather in mind. We require suitable waterproof cover, preferable a sturdy gazebo with sides, to protect our equipment from rain and direct sunlight.
A typical event from start to finish
Acoustic musicians for wedding and event hire will contact you a couple of weeks before your event to confirm the details and reassure you that they are still coming!
We offer two song requests free with every booking so you'll need to let us know the details in advance but we don't require a full set list – we have a wide repertoire to choose from to create the perfect atmosphere for your event.
On the day we will arrive in plenty of time. It takes around 30 minutes to unload and another half an hour to set up and carry out our sound checks, which we aim to do as discreetly as possible.
We'll start to play at the times agreed with you – usually we do 3 x 40 minute sets but we can also do 2 x 60 minute sets or 3 x 50 minute sets if this suits you better. In between each set we will have a short break and leave suitable background music playing through our iPod or your own music player with pre-arranged playlist.
When it comes to wedding ceremonies and first dances, we'll generally take our cues from either the best man, bridesmaid, wedding planner or vicar/priest/registrar as required.
At the end of our sets we will leave the iPod playing while we pack away (unless you have booked a DJ to follow on from us) and then make a discreet exit, leaving you to enjoy the rest of your day.
Top Tips
If you require us to play at two locations (eg. church and reception venue) make sure you allow us enough time to pack down and load out our gear, travel to the next location and then load in and set-up again.
Provide suitable waterproof cover for our equipment at outdoor events.
Make sure you have a good power source that won't overload and cut out, stopping the music and ultimately breaking the flow of the atmosphere.
In our experience events that have worked really well have considered a logical exit strategy for when we've finished playing, allowing us to load out without disturbing the event.
Relax and have fun! We've done this many times and it's all under control so sit back and enjoy it.
Meet the Musicians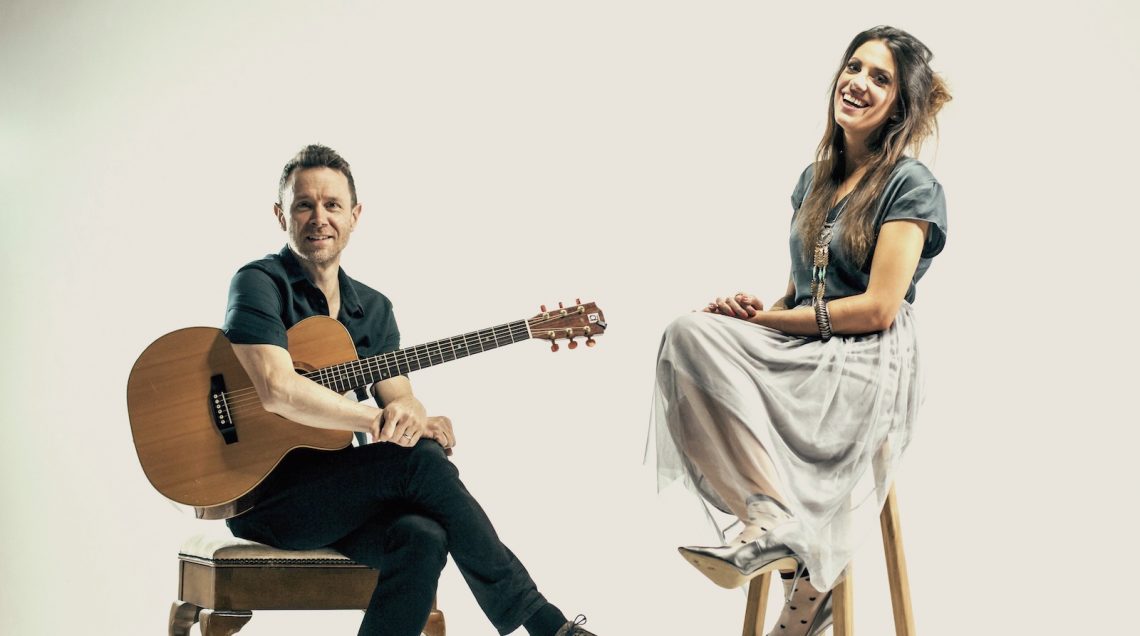 How long have you been an acoustic duo?
We have actually been playing together for ten years now, which seems like a very long time indeed. The time has flown by, so we must have been having fun!
What attracted you to the life of an acoustic duo?
We love the flexibility and variety of the duo. There are so few limits in terms of space and equipment requirements, so we get to perform in such a huge mix of settings. No two gigs are the same; one day we may be on a huge outdoor stage, the next we may be in the tiniest corner of a gorgeous church.
Who are your music icons?
Gosh, what a question! As a singer, I adore Nora Jones because her voice is so rich and has such atmosphere and her musical skills are phenomenal.

Between us, Ian and I have such a broad taste in music – everything from jazz to hip hop and from soul to modern dance. We both produce music as well, so some of our biggest icons are people like Quincy Jones and Phil Thornalley who compose and produce.
Tell us about your most memorable performance.
We have had so many amazing experiences!

We once performed for a Wedding Ceremony at Belvoir Castle. We were set in the Main Hall and there is a huge staircase from the top gallery, past the middle landing where we were, down to the ground where the ceremony was taking place.

We played for the entrance of the bride and she descended the staircase so slowly and gracefully. The acoustics of the space were incredible, and the guests were all mesmerised by her. It was so special, like a fairy tale. All that could be heard was our music and each of her footsteps down the stone stairway and it was absolutely magical. Moments like that are such a privilege to be a part of.
What is your favourite song / piece of music to perform and why?
I adore 'Songbird' – originally by Fleetwood Mac but known well for Eva Cassidy's cover version. It's such a sweet, simple song but there is something so honest and pure that I really love about it.

We also both love playing with different genres and rearranging tracks to work acoustically. Some of the classic 90s dance tracks work so, so well – acoustic music really highlights and showcases the great song writing of tracks that may have previously really been known for their big beats or electronic elements.
Who would you most like to perform for?
That's easy, my Nana! She was a jazz singer herself, just this glamorous and amazing character and a huge supporter of me musically. She came to loads of our gigs over the years (she actually got kicked out of one, but that's another story altogether…!) but she passed away in 2019. I would love to perform for her now so she could see how much of her influence still plays on.
Where would you most like to perform?
Ibiza!! We have never played on a beach. We would love to perform at a wedding on a beach somewhere hot, with a beautiful sunset. I'd love to add to the laid-back, romantic atmosphere playing some really cool acoustic versions of club classics. Here's hoping for a gorgeous, bohemian barefoot Ibiza wedding one day!
What three words sum you up as a musician/band?
Easy going, versatile and dedicated. That last one might seem a strange choice, but we genuinely take so, so much care to create really individual, special versions of tracks we absolutely love. The performances themselves are just a tiny glimpse of the whole process, really!
To book Monroe Duo, you can visit their page here.