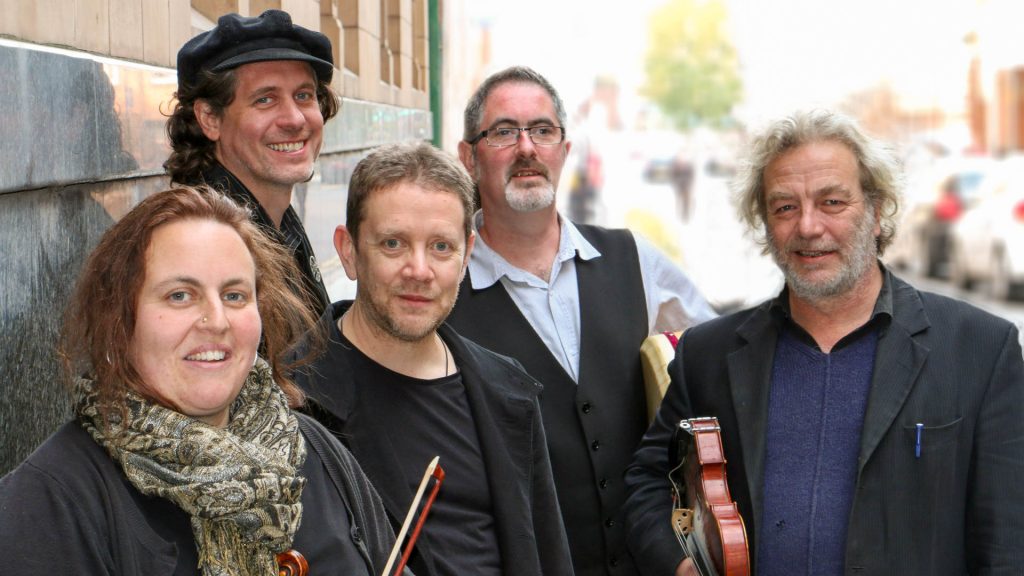 Tips from a Ceilidh Band
Ceilidh, barn dance, good old-fashioned knees-up. Whatever you call it, taking a step into the world of traditional folk music is guaranteed to give you and your guests a good time at any special event.
Dan Britton is the guitarist, vocalist and bodhran player for Govannen, one of the leading groups in the country, and he is here to give you an insight into what to expect when hiring a ceilidh band.
Read on to find out more…
Why should you hire a ceilidh band?
A wedding or party with a ceilidh band like Govannen is easily the most fun that you and your guests can have and all at a very reasonable price. There is no better way of guaranteeing a fun and inclusive night.
Ceilidh music is usually a combination of Irish, Scottish, Gaelic and American folk music. It tends to be played at a low-ish volume with minimal PA equipment. This is a real bonus if your venue has a noise limiter or if you are in a marquee where volume is an issue.
As Govannen don't have a full drum kit (although we do have a fabulous percussionist) we don't need a huge amount of room to set up in which is another plus if space is an issue.
Unlike discos or loud cover bands, a ceilidh is all-inclusive entertainment for the kids to the grannies, so go traditional – you won't regret it!
Logistics of booking a ceilidh band
• Setting up for a performance usually takes an hour so make sure your band has access to their performance area in plenty of time.
• Try to provide parking as close to your venue as possible to avoid the band having to carry their equipment too far.
• Make sure your venue has a big enough dance floor. The band itself doesn't need much space to perform (around 3m x 4m for a five-piece group) but we aim to get the majority of people up and dancing so it's worth making sure your venue staff are prepared to move tables if necessary.
• Keep the band happy by keeping them well fed and watered throughout the event.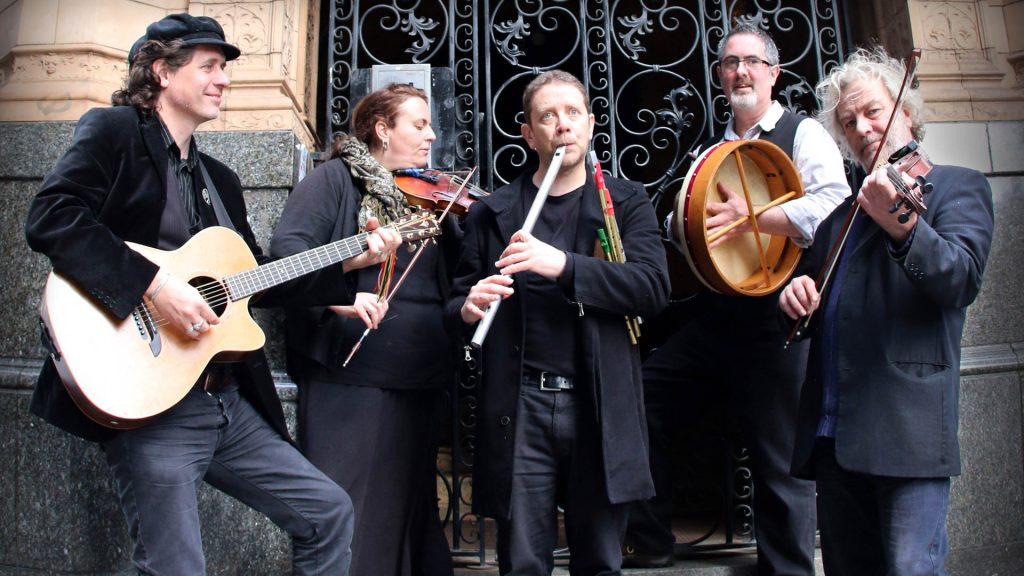 A typical event from start to finish
On the night of your event you can expect around two-and-a-half hours of dancing, which is easily enough for even the most energetic guest!
Your guests will be guided through simple and fun dances by the 'caller' while the band play traditional tunes which fit the steps you are being taught.
If it all gets too much then Govannen can easily slip into a set of classic pop music which your guests can bop to in a free form style if they wish. This ability to swap from ceilidh to pop is unusual and one of Govannen's unique selling points.
We can also play your own choice of music during the breaks through our PA if you provide a playlist on an iPod or similar device.
Top Tips
Make sure your venue has enough space for all your guests to be up and dancing.
Bring lots of energy and enthusiasm. Dance expertise is optional.
Choose Govannen! We have a stable line up of musicians so if you book us, you will always get the 'A Team'.