Saxophonist Tony Coe – (1934 – 2023)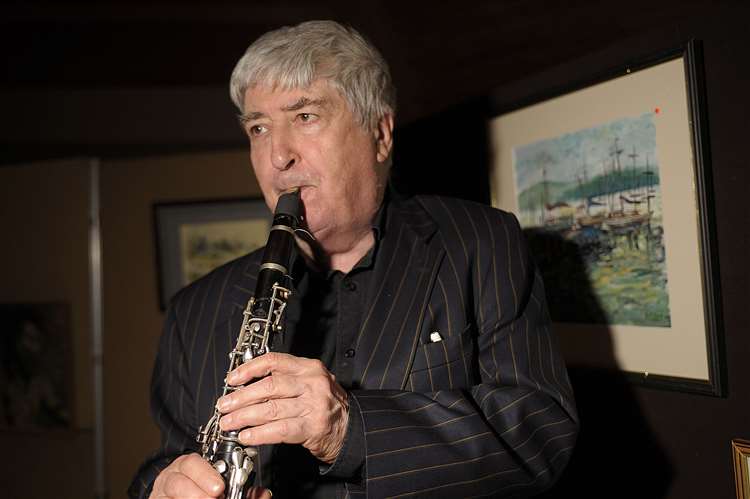 Tony Coe, a renowned English saxophonist, passed away on March 16th, 2023, at the age of 91. Coe was known for his exceptional talent and versatility as a musician, and he was widely regarded as one of the greatest saxophonists in the world.
Who was Tony Coe?
Coe was born in Canterbury, England, on November 29th, 1931. He began playing the clarinet at a young age and later switched to the saxophone. He quickly developed a reputation as a talented musician and went on to study at the Royal Academy of Music in London.
Throughout his career, Coe played with some of the biggest names in jazz, including Humphrey Lyttelton, Stan Tracey, and Kenny Wheeler. He was known for his ability to play multiple instruments, including the clarinet, saxophone, and flute, and he was equally skilled in a variety of musical genres, including jazz, classical, and contemporary music.
Notable recordings
One of Tony Coe's most notable appearances was on the album 'Solid Air' by John Martyn. His subtle, smooth and expressive playing on the title track and 'Dreams By The Sea' brought a definitive quality to the recording.
Although the original sax theme to Henry Mancini's 'Pink Panther' for the 1963 movie was played by saxophonist Plas Johnson, Tony Coe went on to record the saxophone part on all subsequent Pink Panther recordings. So this is perhaps how most of us have heard his playing.
Legacy
Coe was also a prolific composer and arranger, and he wrote music for a wide range of ensembles and orchestras. His compositions were known for their intricate harmonies and complex rhythms, and they often drew on a variety of musical influences.
Despite his success and acclaim as a musician, Coe remained humble and dedicated to his craft throughout his life. He continued to perform and record music well into his later years, and he remained an important figure in the jazz community until his death.
The passing of Tony Coe is a great loss for the jazz community and for music lovers everywhere. His talent, versatility, and dedication to his craft will continue to inspire and influence musicians for generations to come.