The King of Sax
Today (14th of August 2021) marks 50 years to the day of the passing of – in my opinion – the King of Sax. Not Charlie Parker, not John Colrane, not Cannonball Adderley, in fact not a jazz player per se. I am talking about the one and only King Curtis.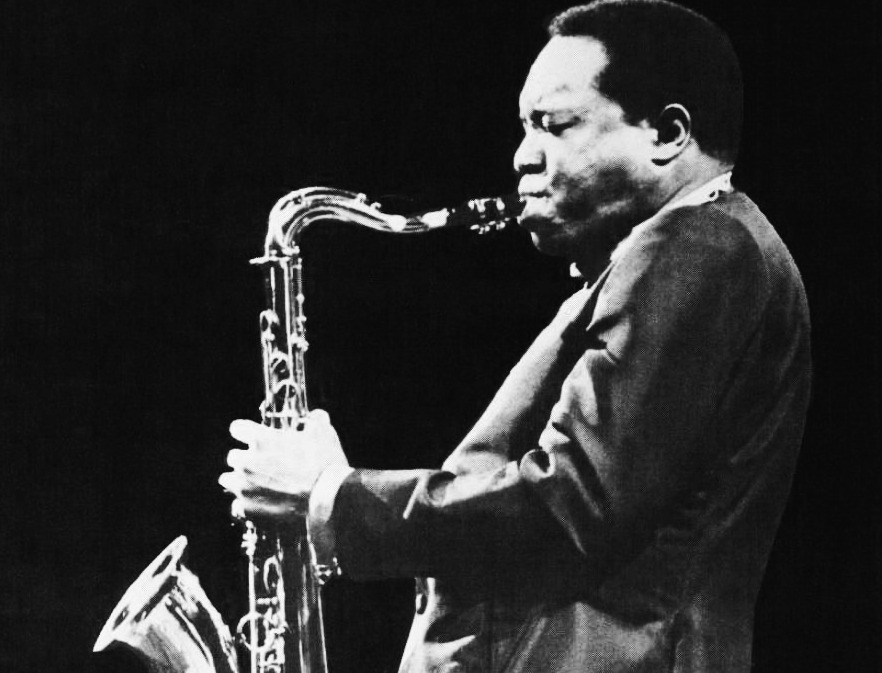 Who was King Curtis?
Curtis Ousley (born Curtis Montgomery) was born on 7th of February 1934 in Fort Worth, Texas and went on to become one of the greatest voices the saxophone has ever known. He started playing aged 12 and went on to study at I.M. Terrell High School alongside fellow musician and jazz legend Ornette Coleman. He played tenor, soprano and alto sax.
Many musicians and sax players cite influential jazz sax players as figures like John Coltrane, Charlie Parker, Coleman Hawkins, Julian 'Cannonball' Adderley, Lester Young, Wayne Shorter, Ben Webster, Johnny Hodges and more. They are right of course. These are amongst 'The Greats', sax players that were the masters and craftsmen of their time. Players that pushed the boundaries of the art form and helped define and establish the sound of the saxophone.
The birth of rock saxophone
King Curtis studied jazz and first of all cut his teeth touring with Lionel Hampton's band but soon after made the decision to concentrate on working with on his rhythm and blues playing working as a session musician from 1952 with many label and artists including Nat Adderley, Wynton Kelly, Buddy Holly, Waylon Jennings and Andy Williams.
However, it was his work with rhythm and blues/rock and roll vocal group The Coasters that really helped him to carve out and define his own new sound – a rock n roll sound. This rhythmic and staccato style of playing was coined as Yakety Sax due to one of the band's biggest hits, 'Yakety Yak'…
This track should not however be confused with the track 'Yakety Sax' which was first recorded by sax player Boots Randolhp and which became the TV theme music for British comedian Benny Hill.
I love Curtis' work with The Coasters. The sound is so strong and strident. The rhythms are syncopated, exciting but incredibly tight. It has a punchy and snappy energy unmatched by other players. I have recently been grappling with the track 'That Is Rock n Roll' which I am playing with rock n roll band Showaddywaddy. It's not easy to play! It's hard to get the tone right for sure, but it's the driving rhythm and energy that's hard to recreate. It's a work in progress. Check it out here….
Aretha Franklin
After The Coasters, Curtis went on to work with Aretha Franklin as band leader to her backing band 'King Curtis & The Kingpins'. The band appeared on 5 Franklin albums between 1967 and 1971. Perhaps the most notable single recording release from this period would be his famous solo on her hit 'Respect', a solo that so many sax players have to try and play on gigs but is actually very hard to get right. He played it with such melodic flare and panache.
Atlantic Records Contract
Curtis secured his own record deal with the Atlantic Records in 1965 and perhaps his most well known recordings from that time is his composition, 'Memphis Soul Stew' which is a brilliant display of his roaring tenor sound…
Other work
Curtis also went on to worked with Sam Cooke, Fats Domino, Donny Hathaway, and later in his career with John Lennon on his album 'Imagine' playing on tracks 'It's So Hard' and "I Don't Want to Be a Soldier Mama'.
Lovers of the cult film 'Withnail & I' featuring Richard E Grant and Paul McGann will know that the soundtrack to the closing scene of the film is a version of ' A Whiter Shade of Pale' played on soprano saxophone. This is King Curtis from his album 'Live at Filmore West' which was recorded just months before he died.
What happened to King Curtis?
King Curtis was fatally stabbed outside his home at 50 West 86th Street in New York City on the evening of Saturday 14th of August 1971. He was just 36 years old.
The New York Times reported on 15th of August 1971….
"King Curtis, the blues and soul musician, bandleader and composer, died early yesterday morning of stab wounds received during a fight with a man on the stoop of a brown stone he owned at 50 West 86th Street."
Curtis was transferred to Roosevelt Hospital but died from his injuries. Aretha Franklin and Stevie Wonder both performed at the funeral.
A sax legend
I think to overlook King Curtis' work would be an error in the study of the saxophone. His contribution to the development of the rock n roll and 'rock' sound of the sax is undeniable. You can hear his influence in the playing of so many great rock and pop sax players. So many sax players try to emulate the work of the jazz greats like Parker and Coltrane but I challenge all of them to have a go at mastering at least one solo by this legendary player.
RIP 'The King of Sax'.
Author – David Graham, 14th of August 2021