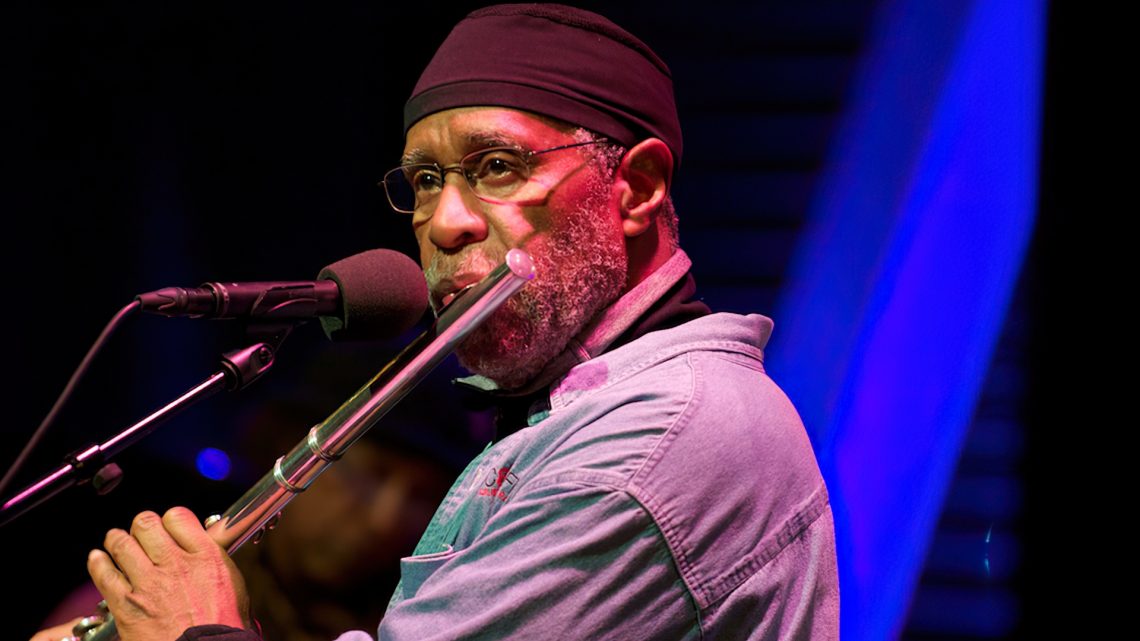 An Interview with Bennie Maupin
Jazz legend Bennie Maupin has been speaking to DG Music director David Graham ahead of an intimate concert at the Goldmark Gallery in Uppingham on Fri 21st of November 2014.
In this exclusive interview, Bennie reflects on some of his career highlights including his work with Miles Davis and Herbie Hancock plus his passion to inspire and work with a new generation of young musicians.
Biography
Born in America in 1940, Bennie Maupin was always a keen musician who started out playing the clarinet before taking up the saxophone, flute and bass clarinet.
He launched his professional career after moving to New York in 1962 when he began to perform as a freelance musician with a number of different groups led by Chick Corea, Pharoah Saunders and Marion Brown, before rising to fame in the Seventies.
Arguably his most notable achievements are performing on the Miles Davis record 'Bitches Brew' and with Herbie Hancock on albums such as Headhunters, Manchild and Sextant.
During his career, the 74-year-old has also worked and recorded extensively with jazz artists including Horace Silver, Woody Shaw, Chick Corea and many more.
Concert details
The Uppingham concert is one of only three gigs that Bennie will be performing during this UK visit in November 2014 and is sure to be the most special with an intimate audience of just 60 music fans.
The concert will feature….
Bennie Maupin- Reeds
Carl Orr – Guitar
Larry Bartley – Double-Bass
Rod Youngs – Drums
Don't miss your chance to be part of the magic. Book your tickets now.
* Bennie Maupin Quartet
* Friday 21st November at 8.00pm
* Goldmark Gallery, Uppingham
* Tickets £25 from 01572 821424 or on-line here