8 Tips for an Eco-Friendly Wedding
Thanks to David Attenborough, Greta Thurnberg and many others, we are all so much more conscious of our effect on the planet. It is being drummed into you that small actions by an individual can make a sustainable difference. But how do you implement these changes into your wedding? Here's some ideas…
1 – Biodegradable confetti
This has been around for a while now and some venues even enforce the use of eco-friendly confetti. It's fairly easy to get your hands on and can be anything from dried rose petals to bubbles.
2 – Second hand clothing
Vintage wedding? Chances are your wedding dress will be of the era your wedding is evoking. However, if you want a more modern feel to your wedding it is likely you will be buying a brand new dress.
But how many brides wear their wedding dress after their wedding? We'd wager not that many… although Vogue has some pretty incredible ideas on how to rewear your wedding dress!
So why not look into a second hand dress? With a skilled seamstress to hand, the required adjustments can be made and you will find yourself spending a fraction of the cost. You may also be able to afford something that would be far out of your budget if you were buying brand new.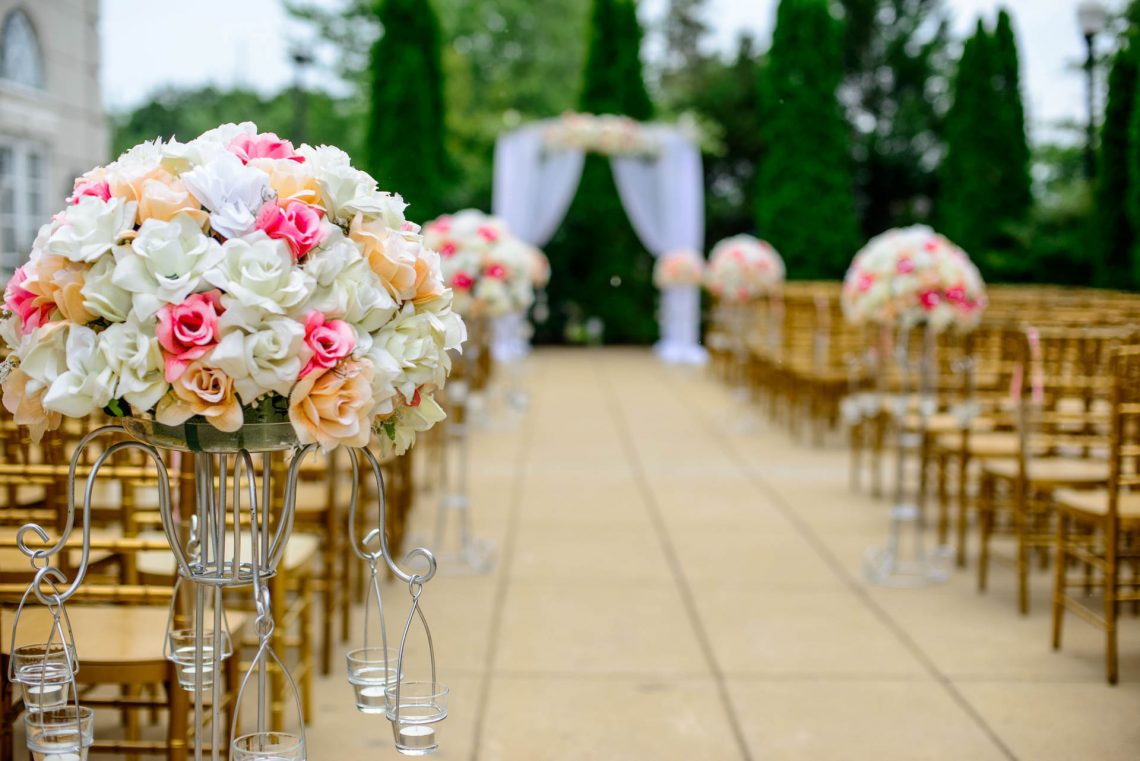 3 – Hold your ceremony and reception at the same venue
Many venues offer this as standard, particularly where the ceremony is a civil ceremony. This is less likely with a church wedding, although we can think of a few estates with a church and room for a reception (Prestwold Hall, Exton Park and Brooksby Hall to name a few).
Why make this change? Well, it's far easier logistically but also cuts down on any transport needed, thereby cutting down your guests' carbon footprint.
4 – Get rid of favours
Traditional favours, while they look pretty, generally get left behind by guests. Many are made of plastic or contain packaging that is not recyclable. Favours are also one of the most expensive parts of a wedding, and sometimes one of the most forgettable. So here's some alternative ideas for you:
Cupcakes – these can also be consumed instead of a wedding cake, saving you money as well!
Rocks or pebbles from your favourites beaches – these can double up as a place name, another money saver!
Seed packets – your guests can sprinkle these over their garden or in pots and in a few short months flowers will bloom to always remind them of your wedding. This is also adding to the environment, not taking away!
Cake in a jar – another alternative to dessert or to the traditional wedding cake, or both! These come in glass jars which can either be taken away and used again by guests, or recycled
Mini spirits such as sloe gin – homemade or bought, these always go down well. Again, the glass can be recycled. You may have to check with your venue as some may not allow the consumption of alcohol not provided by the premises.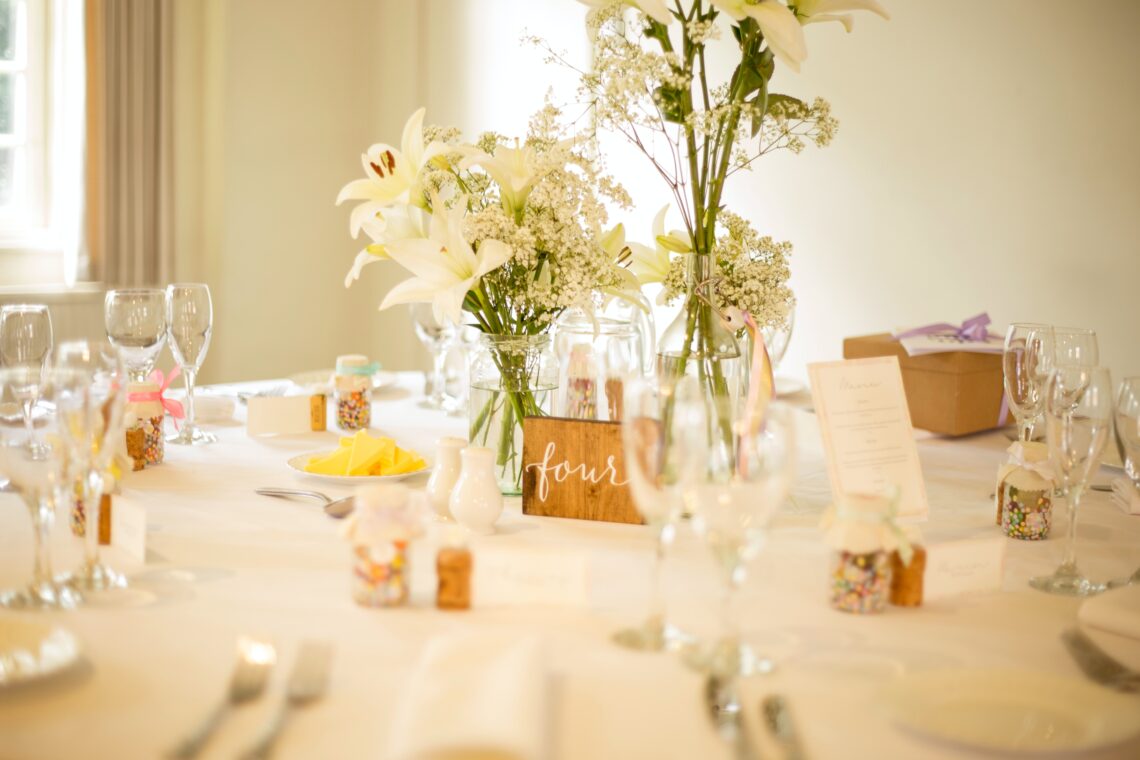 5 – Keep your suppliers as local as possible
This will cut down on mileage and cut down the overall carbon footprint of your wedding. Your venue will have a host of recommendations from local suppliers, or a simple Google search can do the work for you!
6 – Reduce Waste
Don't go huge on portion sizes or canapes – this will reduce waste from potentially full guests' tummies!
7 – Embrace Technology
Use e-vites instead of paper invitations – again, cutting down on mileage and also on paper. This isn't everyone's cup of tea but there can be some seriously beautiful electronic alternatives out there.
8 – Choose Seasonal Flowers
Some florists grow their own cuttings thereby keeping this as local a selection as possible. Most wholesale flowers come from Holland and further afield so this will be another, and possibly cheaper, alternative.